# 
Teens: Make This Your Best Year Yet
Saying goodbye to summer is hard – But getting ready to go back to school doesn't have to be! Go Back to School Like A Boss and with help from your Library. Join us on Friday, August 6 at 4:30 p.m. live on Zoom for a virtual roundup of FREE digital resources. Talk with other teens (ages 12-17) and share ideas.
Plus, get tips and tools for:
Study Skills
Staying Organized
Managing Stress
SUPPLIES NEEDED: Paper and a pen/pencil, print out the Database Scavenger Hunt 
#Featured Book
Glimpsed by G.F. Miller is about a high-school aged fairy godmother whose ability to see and change the future doesn't always work out as planned. It's a little fantasy mixed with a lot of drama! But it's also a great reminder to be intentional about our plans and goals! We'll watch a book trailer and have a brief no-spoilers book discussion (in case if you haven't read it yet) before diving in to our digital scavenger hunt. 
Here's to an awesome school year!
---
#Programming Note
Back to School Like a Boss is intended for Teens (ages 12-17) and is a one-time virtual event.
You can register for Back to School Like a Boss by clicking here.
Back to School Bootcamp is designed for School Age Children (5-12 years old). This five-day virtual camp is designed to help children in brick-and-mortar, virtual, and homeschool get back into "school mode" and ready for a new year. Camp runs August 2 through 6 from 3:30 - 4:30 p.m.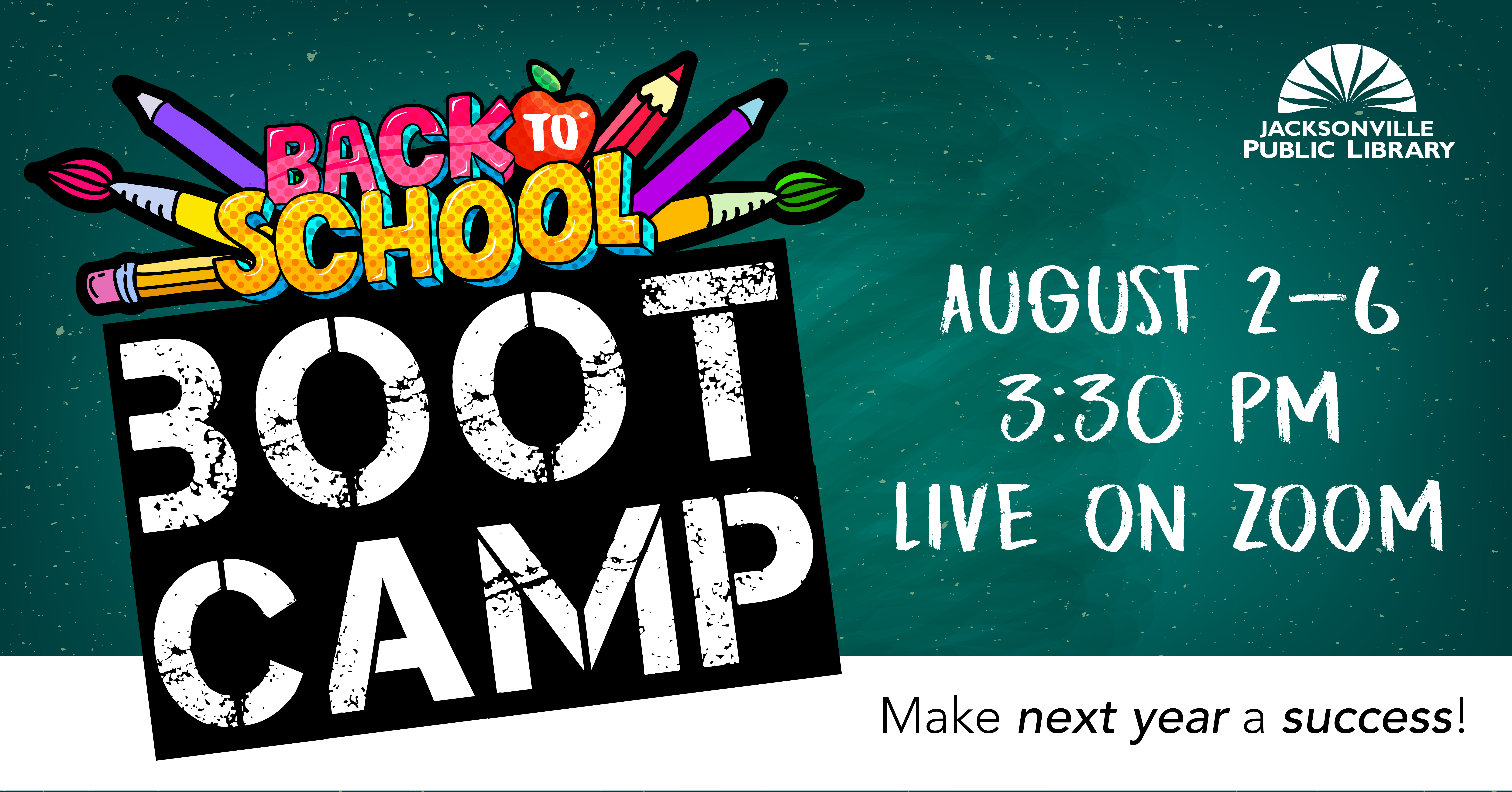 Click here for more information about the Boot Camp or to sign up.