#The "Best of" Art Shows
This Spring, Jacksonville Public Library will have had the unique pleasure of hosting "The 2021 Best of Elementary Art Show" and "The Best of Middle School Art Exhibit." These annual art shows are extra special this year, after having been cancelled by the pandemic last year. Not only that: students and teachers had to overcome a lot of obstacles in their art-making when COVID safety protocols changed how art was taught in the schools. The Elementary art show wraps up April 14 and the Middle School art exhibit starts April 17 and runs through May 9.
#Exuberant Elementary Art
Sprinkled across 15 different library locations, this delightful collection of paintings, collage, and mixed media highlighted the creativity of student artists in our local elementary schools. The show wraps up this week on April 14. An annual show, this year's entry felt a bit more special. In addition to color, line, shape, and texture… there was exuberance and resiliency on display, too.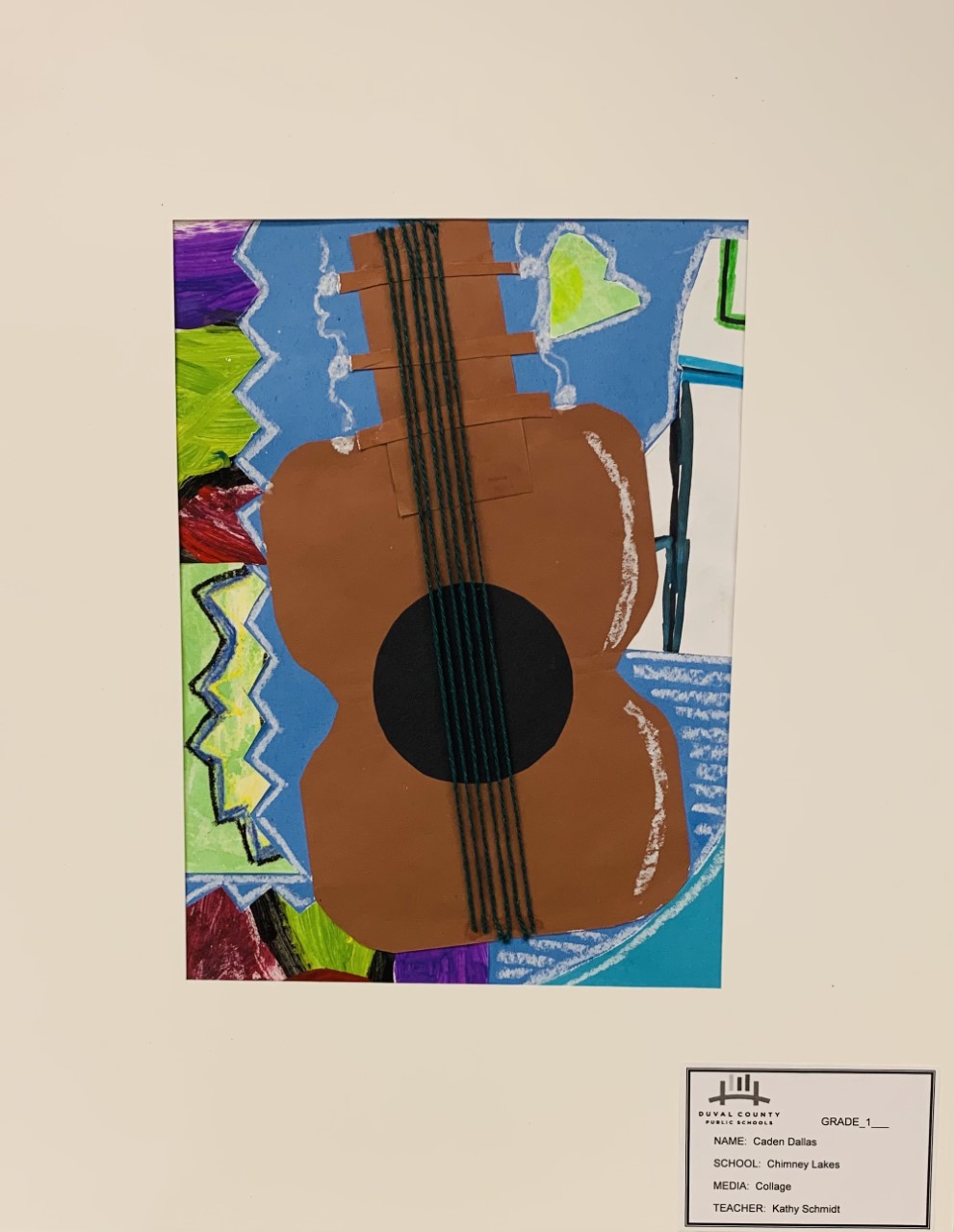 #Art in the Time of COVID
Following the success of the Scholastic Gold Key Exhibit, this "new beginning" represented by the "Best of Elementary" and "Best of Middle School" meant that things were getting back to normal. Not only that, there were beautiful things on the walls again, inspiring both customers and staff alike to all think happier thoughts. It's made all the more meaningful when you consider that these pieces were created when these amazingly resilient children were living through one of the most challenging years of their young lives.
In the majority of Elementary schools, the resource teachers don't have their own classroom. Even if they do, their students aren't allowed to go in. For COVID-safety, they stay in the same classroom most if not the whole day – to limit the spread of germs and the risk of infection. So, the teachers must carry everything with them on carts from class to class. There are often no drying racks or really many places to store in-progress or completed work. In at least one case, the teacher only has a closet in the school library in which to keep her cart and any student art she may need to store.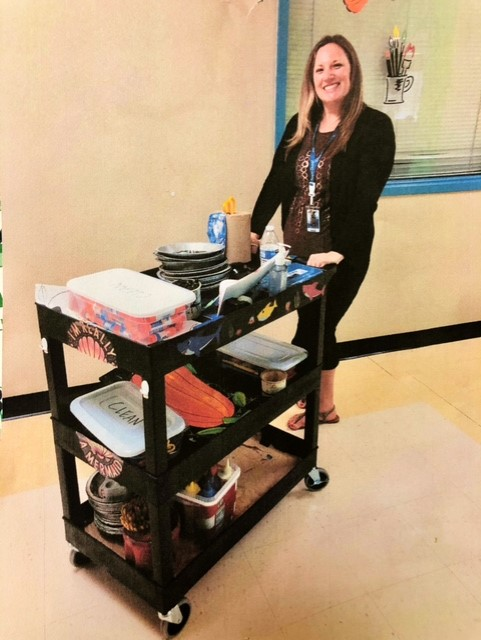 What's more: often students need to bring their own art supplies. There's no sharing allowed right now. And the teachers have to limit what they share (and what the students touch) because everything has to be sanitized between uses. The limited materials and space has affected the types of artwork that the students can create. Still, though, they create. And what they create is not just good, it's often magical.
#Next Up: Middle School Art
While the current show ends April 14, "The Best of Middle School Art Exhibit" follows shortly after – running April 17 through May 9. This second, juried exhibit will feature 169 of the best 2D and 3D art by Duval County Public School middle school students. Like their elementary school counterparts, these students faced several obstacles. The other similarity? Their artworks are also quite touching - often dealing with topical issues and new realities.
While these older students were sometimes able to go into the art classrooms – allowing for longer, more detailed projects that could be worked on over a period time – they still had to deal with a lot of uncertainty and change. With children entering or leaving Duval Homeroom and others having to quarantine at home for extended periods of time, there was a lot of movement… and a lot of times work could have gone unfinished. They persisted.
In spite of everything, these remarkable students were able to produce high-caliber work that they and their teachers and parents should be proud of. We hope you will come and see it and that you will continue to support the arts and these talented young people.