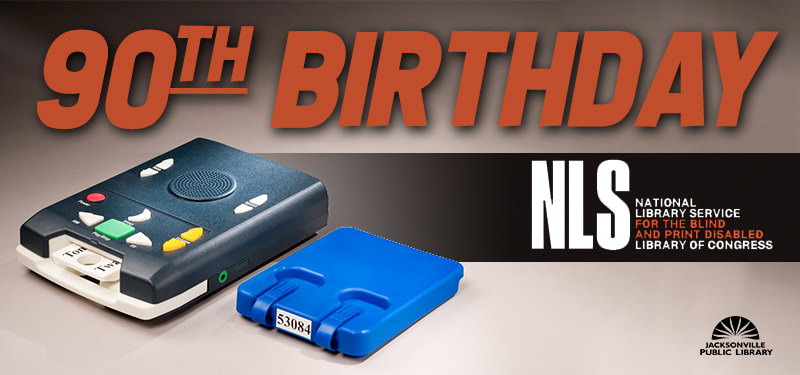 #Talking Books Library: A Celebration
"For some people the Talking Books service has functioned as a lifeline of sorts," said Chris Eaton, Librarian with the Jacksonville Public Library's Special Needs Library. "I have spoken to a great many avid readers who, as they aged, developed vision issues. They simply could no longer read books in the way they were accustomed." If you live in Florida and have trouble reading print as the result of an eye problem, a reading disability, or difficulty holding a book because of arthritis, a stroke, or an accident, you may apply for Bureau of Braille and Talking Books Library services. This library service is free and is supported by your tax dollars. 
"Currently, the Jacksonville Public Library has a little over 1000 active users," Eaton continued. "Many of our Talking Books customers are retired and living with grown children who have careers, children, and other commitments. These commitments mean their parents are left at home, alone. They are often the ones who most cherish the audiobooks that we deliver to their mailbox. Recently, as a result of COVID-19, some of our customers have switched over to BARD mobile and that now accounts for a lot of our statistics." 
In spite of the pandemic, "traditional" cartridges for the digital talking-book machines are still being safely handled, mailed out, and enjoyed by patrons. However, there is capacity for many more patrons to be reached by this service and other digital delivery options.
Talking Books debuted at the Jacksonville Public Library on June 5, 1975. The collection started with 4,000 Talking Books! At the time, it was housed at the Westbrook Branch because it was the only branch with the space available for the special shelving and necessary work space.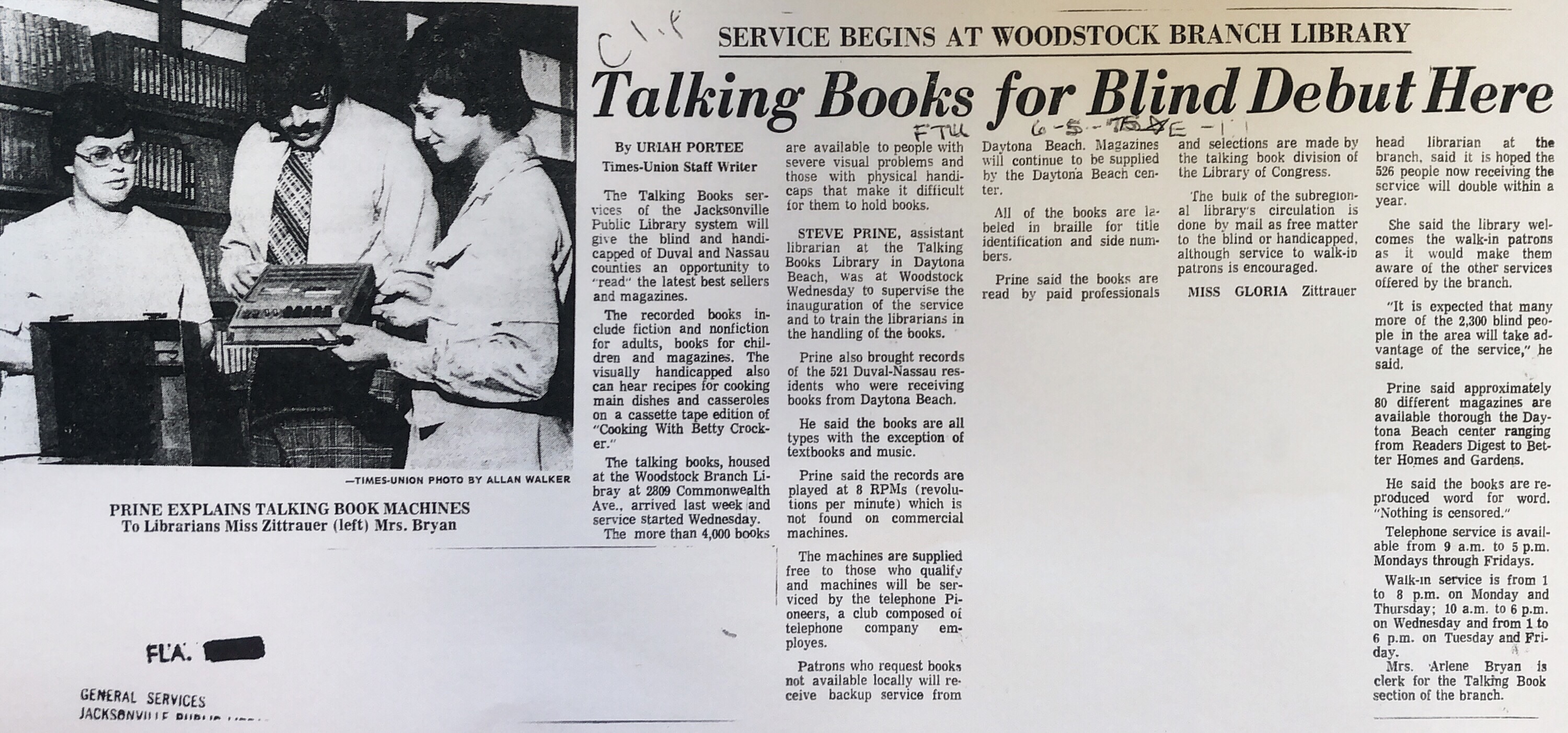 The Talking Books collection includes current bestsellers, romance and mystery novels, literary fiction, non-fiction such as science and history, print/Braille books for young readers and over 70 current magazine subscriptions. Talking Books are full length, unabridged books on digital cartridges or in Braille available for loan to eligible readers of all ages and interests, beginning with pre‑school. To register with Talking Books, you need to fill out the application form and have it certified for eligibility. NLS has recently decided that those with reading disabilities can qualify for the service.
#How To Get Started Receiving Talking Books or Braille Books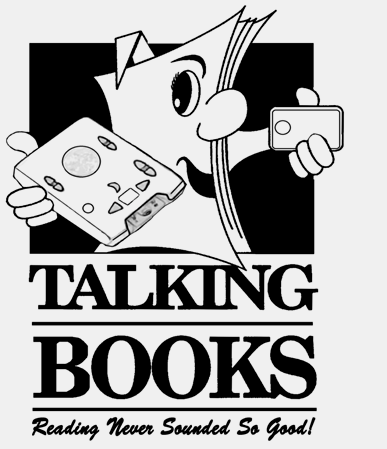 Call Talking Books Library at Jacksonville Public Library at 904-630-BOOK.
You can also print out the Talking Books Application. Mail or bring the completed application to the Talking Books Library which is located at Main Library (303 Laura St. N, Jacksonville, FL 32202).
For alternative formats of the application form, please contact the Talking Books Manager at 630-BOOK or email JPLTBSpecialNeeds@coj.net
A Talking Books catalog is available online at the Florida Bureau of Braille and Talking Books Library and in large print, audio and Braille format. Jacksonville Public Library staff is available to discuss reading preferences and assist with book selections. Patrons can also order books by mailing, calling, faxing or e‑mailing the Talking Books Library after they are registered. For more information and to view the eligibility requirements, click here.
#Talking Books: An Anniversary
The National Library Service for the Blind and Print Disabled (NLS). which is responsible for our Talking Books Library service, celebrates its 90th anniversary on March 3. Stellar jazz pianist Matthew Whitaker will perform a virtual concert tonight at 8:00 p.m. (EST)—and you're invited! Whitaker, who has been blind since birth, is an NLS patron who has used the Music Section's accessible scores and reading materials on his rise to fame. Whitaker's original compositions have garnered him accolades across the jazz world, including ASCAP Foundation Herb Alpert Young Jazz Composer Awards for 2019 and 2020.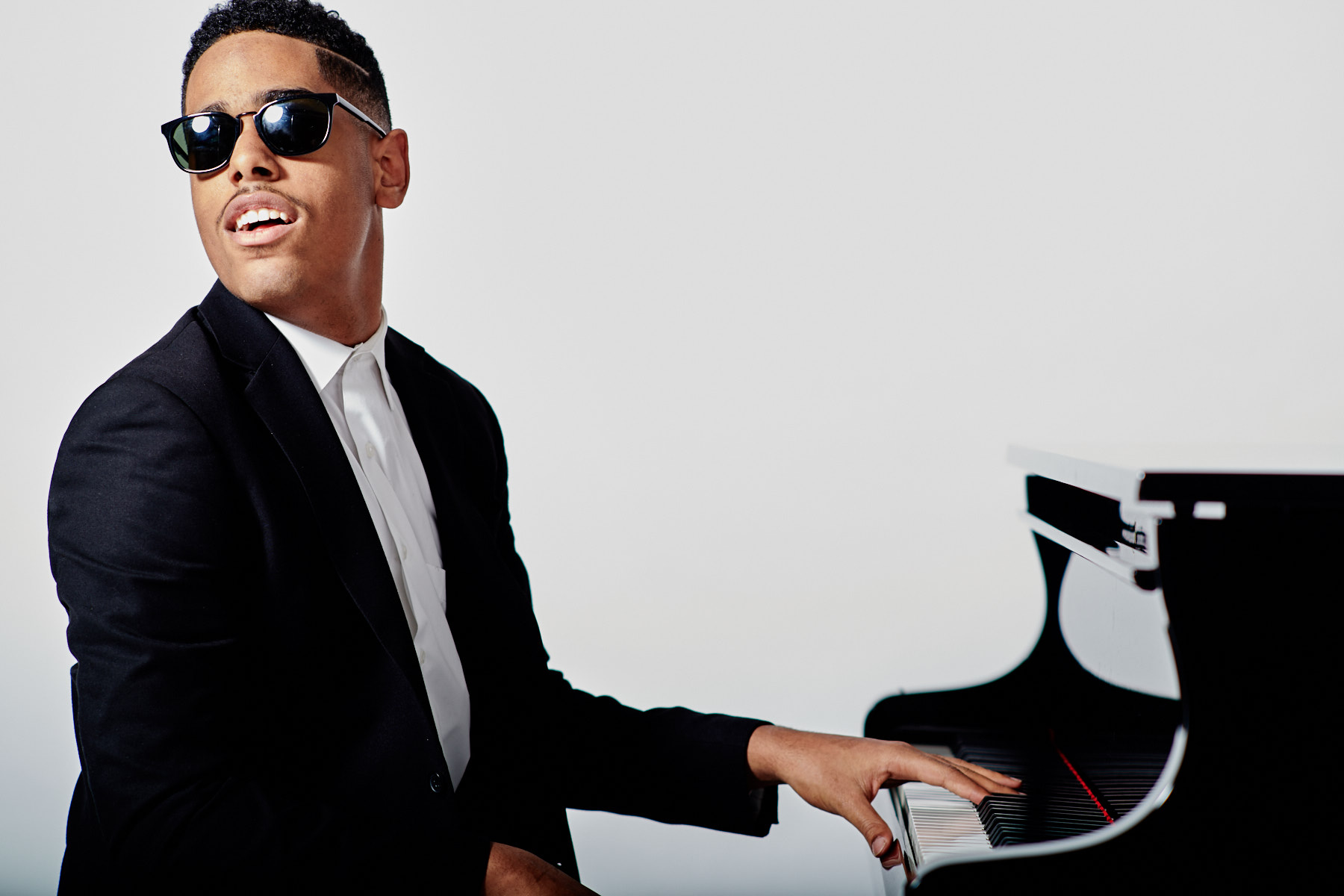 The event will be streamed on the Library of Congress YouTube page, and will be available on that platform for two years. So, don't worry if you can't catch it live. It kicks off a year-long commemoration with more news and events to be announced. Karen Keninger, the Director of NLS, has also conducted an interview with Whitaker, which is already available on the Library of Congress YouTube page.
#A Brief History of NLS and Talking Books
Not long after Thomas A. Edison invented the tinfoil phonograph in 1877, he published a list of uses for his new invention in the North American Review. Talking books for the blind was listed in Edison's top ten. However, it would be fifty-five years before the first talking books on record were published in 1932. The concept of a national library for the blind was conceived in 1897 by John Russell Young, the Librarian of Congress. Over the course of several decades, Congress acted to provide such a s service on a national scale. The Pratt-Smoot Act, which became law on March 3, 1931, authorized the Librarian of Congress to arrange with other libraries "to serve as local or regional centers for the circulation of such books…" and the rest is history. These efforts would eventually combine to form the National Library Service for the Blind and Print Disabled. The NLS program is funded annually by Congress, and books and materials are mailed as "Free Matter for the Blind or Handicapped" through a separate appropriation to the U.S. Postal Service. See more at: https://www.loc.gov/nls/about/organization/history/.
Two important developments from 1933 were the establishment of a uniform system of Braille for all English-speaking countries and the development of the talking book. These "talking books" were originally produced on records. At the time, a book of 60,000 words could be contained on eight or nine double-faced, twelve-inch records. The Braille and Talking Book Library in Daytona Beach actually has a nice display of old talking books and reproducers.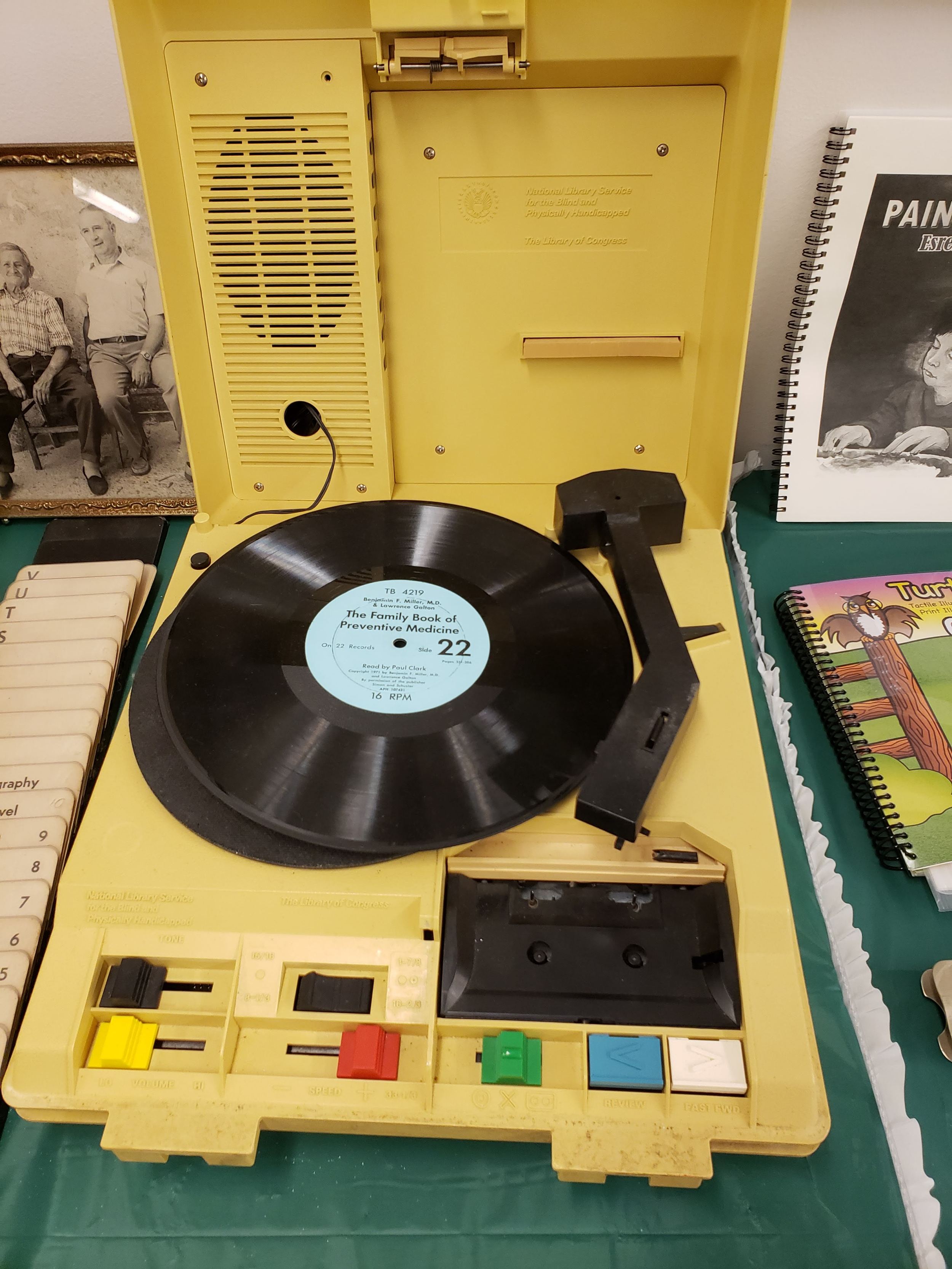 The program was expanded in 1952 to include children, in 1962 to provide music materials, in 1966 to include individuals with other physical disabilities that prevent reading regular print, and in 2016 to permit NLS to provide refreshable Braille displays.
#Looking Toward the Future
There have been many technological advances since 1931. Of course, the COVID-19 pandemic has also had a huge impact on all library services, Talking Books included. In her opening address at the 2020 National Conference of Librarians Serving Blind and Print Disabled Individuals (on Zoom), NLS Director Karen Keninger told librarians that when faced by challenges such as the pandemic, the question is, "Do you succumb or do you surmount? You each rose to the occasion and kept the books flowing. As a program we did surmount and in some ways are coming out more resilient and creative than when we started."
Technology has played a big part in that positive outcome that she mentioned. Libraries using NLS's Duplication-on-Demand technology can put multiple books on a single cartridge—loading up avid readers with extra books and reducing the number of items the libraries have to handle and the staff needed on-site. With a little encouragement, many patrons who had been getting their books delivered by mail for years discovered BARD, the NLS Braille and Audio Reading Download website, and the BARD Mobile apps. Books and magazines on BARD (Braille and Audio Reading Download) can be downloaded to your computer and then transferred to a flash drive or digital cartridge and played on the NLS digital talking-book machine (which is provided free of charge by NLS). There are currently 16,898 Braille books and 77,976 digital books to choose from. 
NLS is also developing a new digital talking-book machine (DTBM) that would meet patron demand and serve as a bridge between the current DTBM—introduced in 2008—and a next-generation device. The new DTBM would play talking-book cartridges like the current model, but it could also download books from BARD (possibly wirelessly). 
Also discussed: Distribution and pilot programs of Braille eReaders will expand during 2021 fulfilling NLS's long-time goal of providing a device to patrons who read Braille but can't afford expensive commercial refreshable Braille displays. NLS is also taking steps to diversify its pool of narrators to represent a wider group of voices. NLS's in-house studio and its outside contract studios will tap into this pool for both new recordings and re-recordings of older titles.
For the latest news in Talking Books and Braille, check out the Touch and Listen newsletter.