#Grow with the Library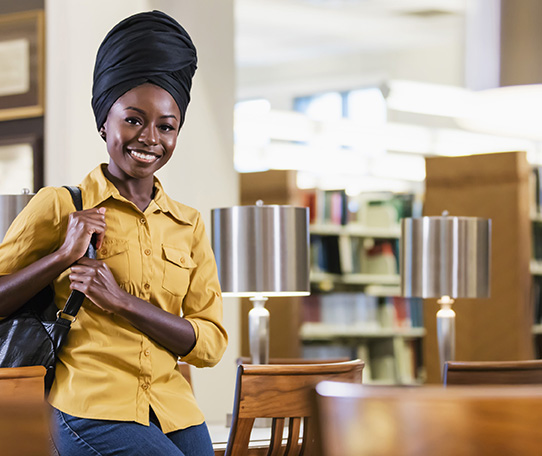 The Library emerged from COVID-19 quarantine in fiscal year 2021, as did much of the city, state and world. The most important thing the Library could do for the community was to help people take their lives off pause so they could continue to learn and grow. Activating technology, programming, the collection and public spaces gave customers the tools to transition together into the future.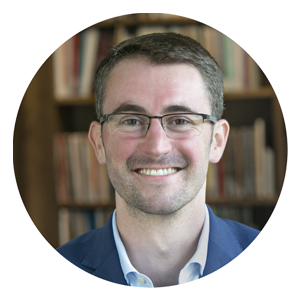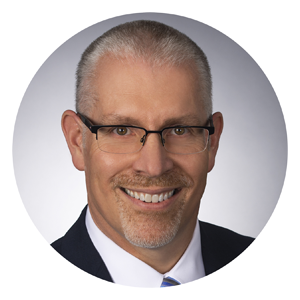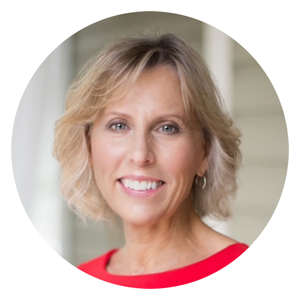 #Message from Library Board Chair and Director
The Library's commitment to Duval County's growth and success was never clearer than in the past year. The Library walked the tightrope between our traditional in-Library services and our ever-growing cadre of digital services. In FY21, we saw more than half of our customers engage through our virtual channels for reading and lifelong learning needs, while physical engagement strengthened as we re-opened all our facilities and re-introduced face-to-face services to those who steadily returned.
The Board of Library Trustees recognized the pandemic's ongoing financial and social impacts and joined the national library community in breaking down barriers to access. This resulted in the implementation of curbside service, improved self-service borrowing, and permanent elimination of overdue fines. Each of these initiatives ensured safe, equitable, and high-quality service for all at our 21 Library locations.
The Board and the Library's staff thank our community of cardholders and our elected officials for ensuring funding to the Library stayed strong and consistent amidst crisis, and for trusting us with one of our community's greatest treasures—a shared asset that must be nurtured. Thanks to all of our staff, volunteers, partners, donors, and community members who helped us try new things, preserve old things, and do it all in service of One Community – One City – One Library.
- Carlo Fassi, Chair, Board of Library Trustees Jacksonville Public Library and Tim Rogers, Library Director, Jacksonville Public Library
#Letter from Jacksonville Public Library Foundation Chair
"Literacy arouses hopes, not only in society as a whole but also in the individual who is striving for fulfillment, happiness, and personal benefit by learning how to read and write." - UNESCO Institute for Education
I think about these powerful words as I reflect on the work of the Foundation in supporting Jacksonville Public Library's promotion of reading, writing, and literacy in our community.
I think about the "hope" offered through the Library – through physical and digital books, informational resources, programs, and services that support learning and growth for all ages; and through educational offerings, special collections, and exhibits that stimulate discussions and open minds to a variety of perspectives and experiences.
That hope is what the mission of the Foundation is all about, and it's what your gifts make possible for the Library as it works to serve and enhance the lives of individuals today and for generations to come. Our future – and the future of Jacksonville Public Library – is bright! Thank you for joining us on this journey to enhance literacy and inspire hope for our community.
- Kathy McIlvaine, Chair, Board of Directors Jacksonville Public Library Foundation
---
| | | |
| --- | --- | --- |
| New cards | 18,247 | As many as there are babies born in Northeast Florida annually |
| Hours spent in programs by customers | 4,631 | In that amount of time you could watch every episode of Sesame Street on air since 1952 |
| The Library's net promoter score | 88 | A Net Promoter Score of 70 or above is considered world-class. Leading Net Promoter organizations include Costco (79), Starbucks (77), Airbnb (74), and Netflix (68) |
| Total circulation | 3,779,614 | In books stacked end-to-end, this would reach to the International Space Station and back |
| Meeting room attendance | 26,579 | Would fill up 10 Disney ships |
| Gate count | 1,465,833 | A crowd that large would pack I-95 from Butler Blvd to the Main Street Bridge |
| Website page visits | 2,816,112 | Would equal selling out 42 Jaguars home games |
| Minutes of computer use | 14,170,662 | The equivalent of leaving your computer running since Friends' TV debut in 1994 |
---
#FY21 Expenditures
#by Category
| | |
| --- | --- |
| Personnel | $19,656,969 |
| Administrative Expenses | $7,336,732 |
| Books and Materials | $5,605,846 |
| Professional and Contractual Services | $2,118,446 |
| Donation Funded Programs | $1,152,844 |
| Supplies and Maintenance | $134,192 |
| Furniture, Fixture, and Equipment | $193,985 |
#by Revenue Stream
| | |
| --- | --- |
| City General Fund | 96.6% |
| State Aid and Grants | 2.4% |
| Donations | 0.3% |
| Conference Center Fees | 0.7% |
---
#Giving Thanks
One of our favorite libraries around town. The children's book area is so inviting and the employees are always so helpful. We always end up leaving with armfuls of books!" – Lia F, Regency Square Branch Library customer
What helpful staff all the way around!!! I was asked by three different librarians if I needed help during my visit. One looked at my little girls Peppa Pig shirt and showed us all the Peppa Pig Books they had!" – Miranda G., South Mandarin Branch Library customer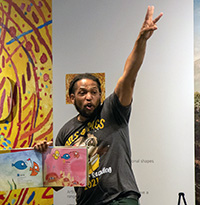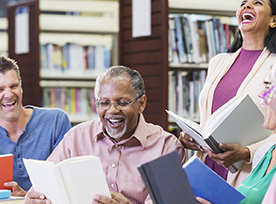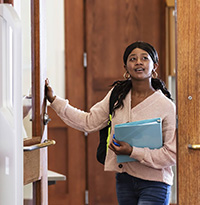 #Board of Library Trustees during Fiscal Year 2021
Carlo Fassi, Chair; Virginia Berg, Vice Chair; Mario Payne, Board Secretary; Guy K. Anderson, Trustee; Jill Langford Dame, Trustee; Steven Eagerton, Trustee; W. Marc Hardesty, Trustee; Donald Horner III, Trustee; Fernando Meza, Trustee; Celia Nass, Trustee; Matt Swanson, Trustee; Gerald Thomas, Trustee.
#Board Liaisons
The Honorable Danny Becton, City Council Liaison District 11; The Honorable Rory Diamond, City Council Liaison District 13; The Honorable Joyce D. Morgan, City Council Liaison District 1; Dr. Johnny Gaffney, Office of the Mayor; Mari Ganues, Kids Hope Alliance; Tia Leathers, Duval County Public Schools
#Thanks to Our Friends!
Friends of the Jacksonville Public Library, Friends of the Beaches Branch Library, Friends of Brentwood Library, Friends of the Mandarin Library, Friends of the Maxville Branch Library, Friends of Bill Brinton Murray Hill Library, Friends of the South Mandarin Branch Library, Friends of the Willow Branch Library
Thank you to the hundreds of people and local organizations that donated to the Library this fiscal year! Your generosity means the Library can offer engaging programs to help you, your family and your community grow and thrive. For a donor list or to make a contribution, visit jplfoundation.org/current-donors. Thank you for your support!